Search stores on Nomy
There are more than 200 Pockiry-Kokura partner stores that promised to
observe various laws and regulations about business can become the partners!
Check out the map below!
You can get Pockiry-Kokura benefits by the event,
「ポッキリー小倉のHPを見た」(I visited Pockiry-Kokura homepage).
February 10 2021 updated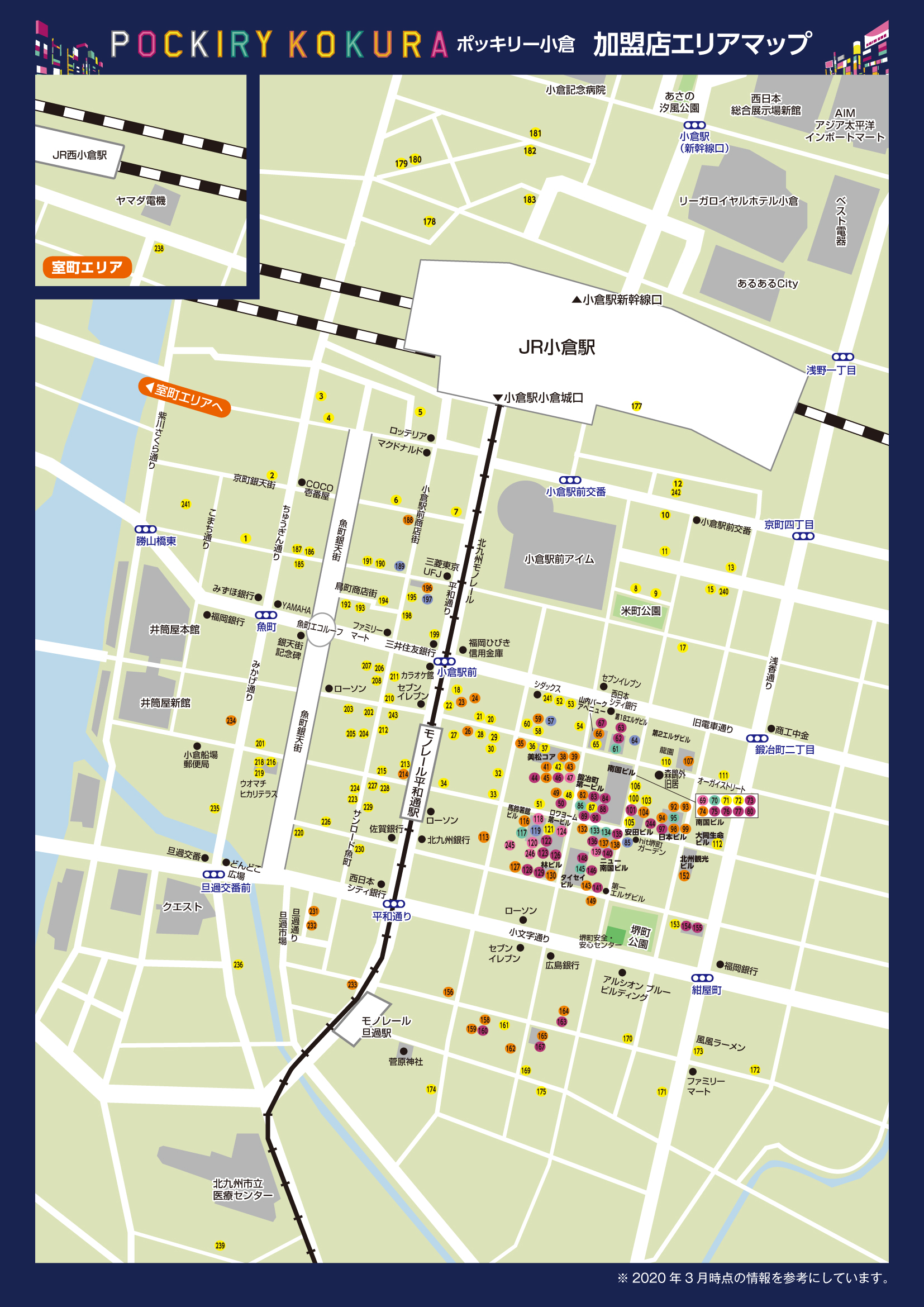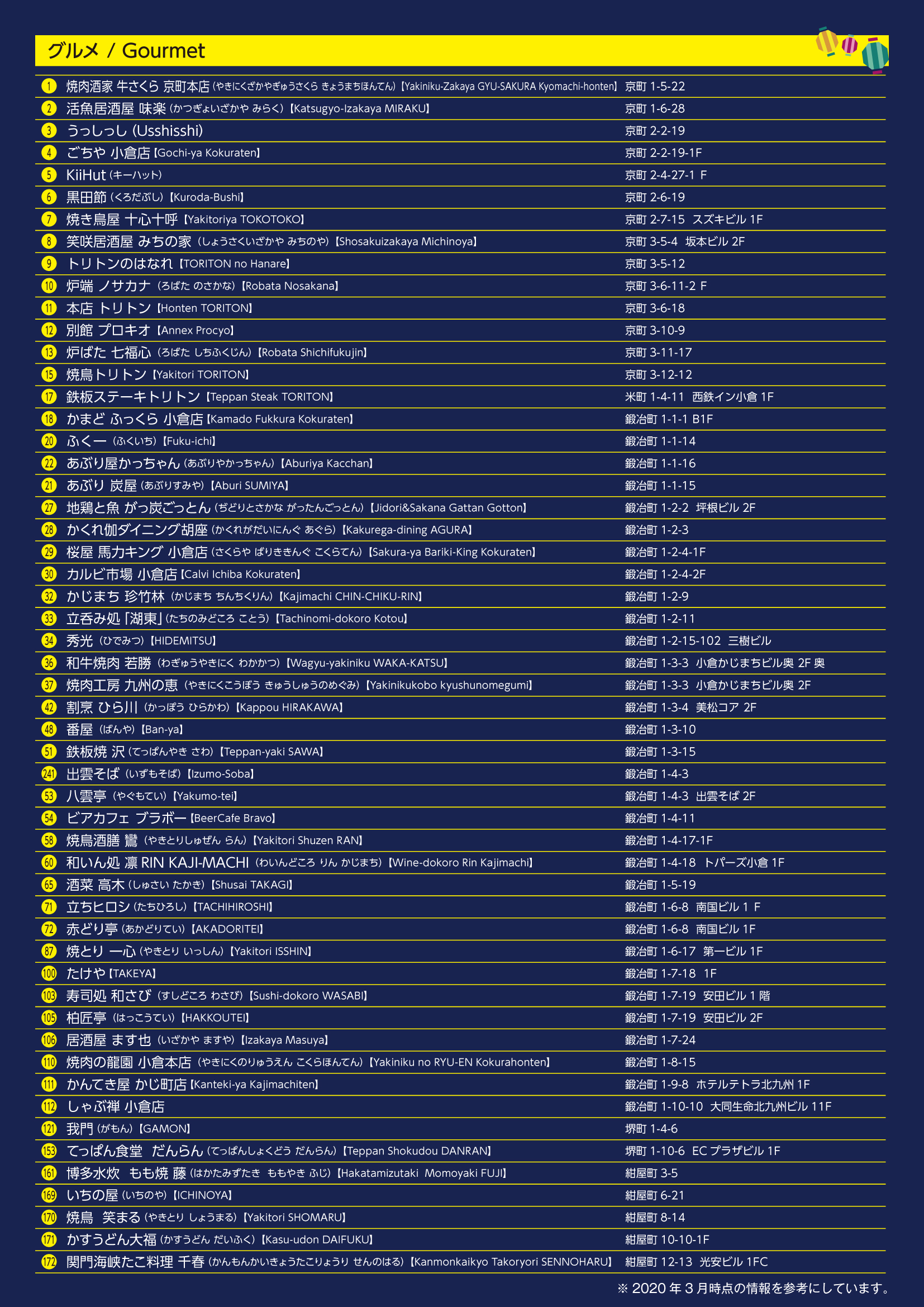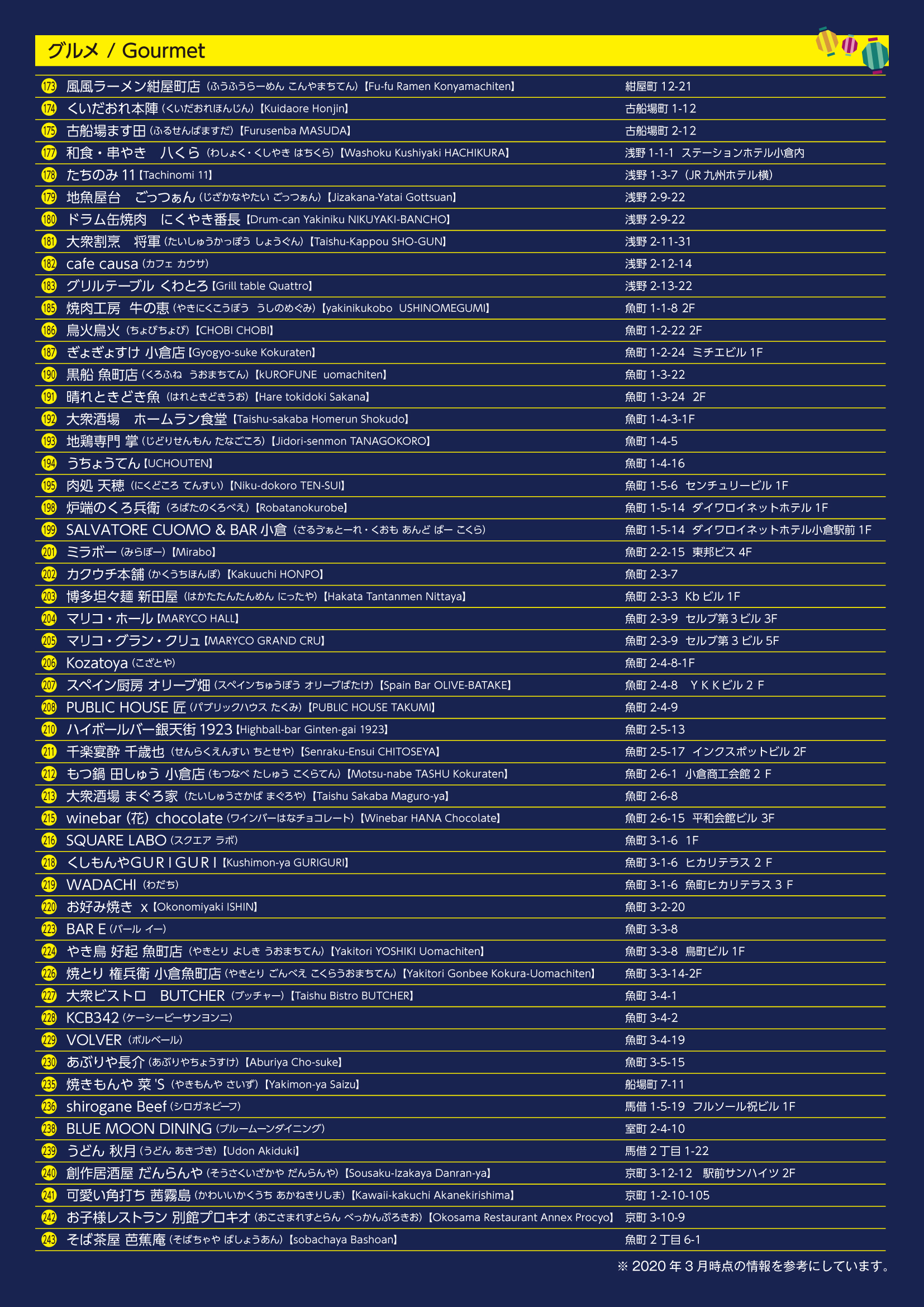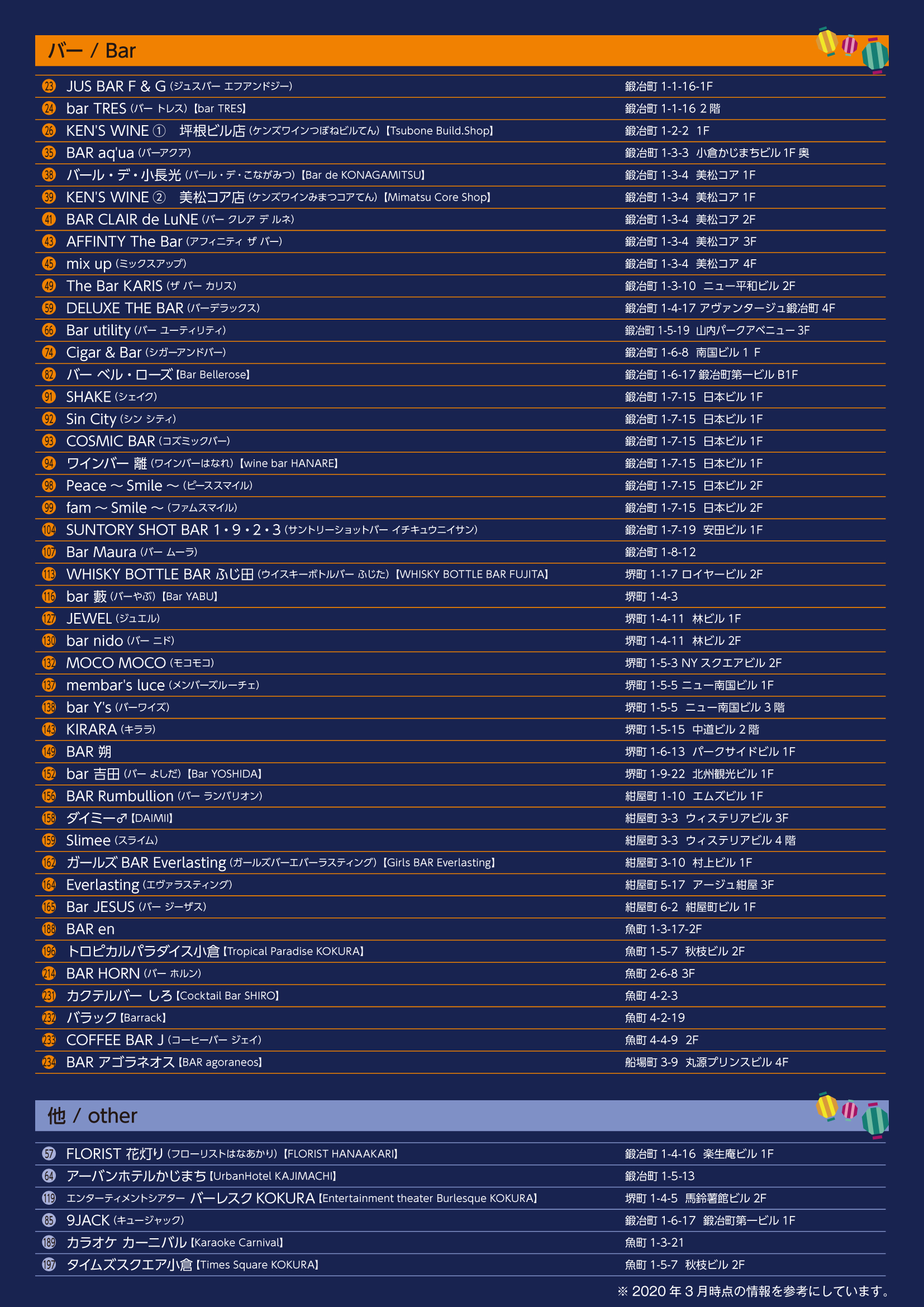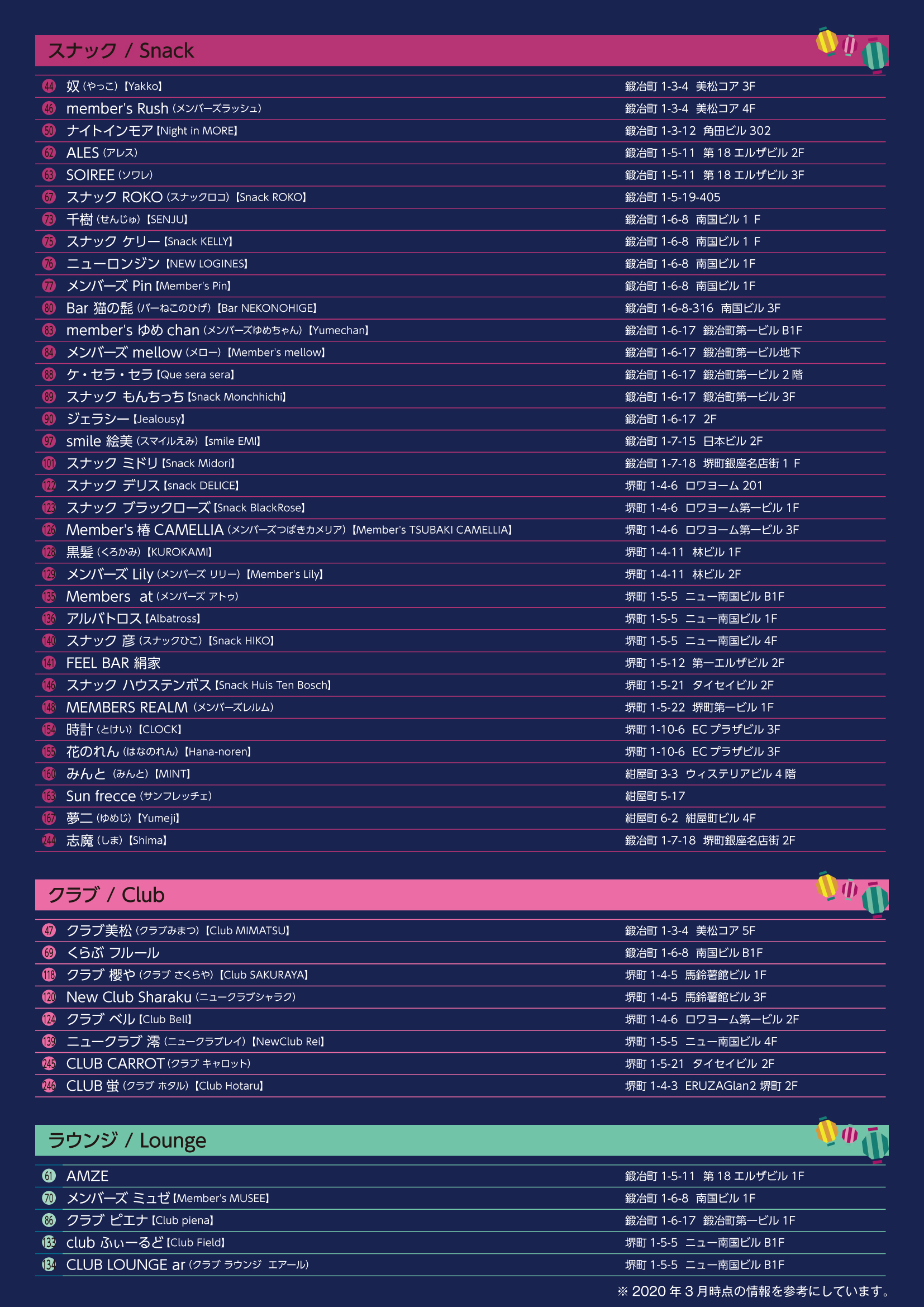 You can see the event details on nomy.
Nomy will open all stores on March 28, 2018. You can search some stores on nomy site now!
The benefits will be applied starting on March 28, 18:50.