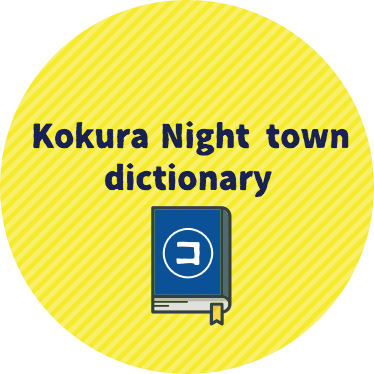 Relatively luxury, and usually, rather than hourly cost, customers pay for the seat. Mostly, they are room-type seats, and at least one hostess stays with the group, making drinks, chatting and singing for the guest's enjoyable times. Comfort and high level customer service will be provided.
It is generally medium-sized shop between Club and Snack, but it is similar to Kyabakura in Kyushu. However, most lounges cost less than Kyabakura, and we recommend a lounge if you want to receive a female employee's welcome at the affordable price.
It is a relatively small shop with counter and table seating. There are many shops with Houselike atmosphere, and it is available at a lower price.You can chat with Mama (a female shopkeepers) and staff, enjoy karaoke, or have a small meal.
A woman named 'Kyabajo' sits with the guests and offers hospitality.The clothes of Kyabajo are usually dresses, but sometimes they may wear Yukata or Kimono depending on the season or events.Male customers can drink and have fun conversation with Kyabajo chilling and resting. However, please be advised that touching Kyabajo is strictly prohibited.
Show Pub is where actors and dancers perform the show on the stage.While drinking or eating, you can enjoy the shows filled with the music, dance, and comdedy.
It is a type of Japanese pub. Izakaya serves food and drinks, and it is popular for its casual atmosphere, food, and prices.Some Izakaya also offers some Western dishes and desserts for women.
Girl's Bar is where female bartenders make drinks and offer conversation with customers. It is attractive to be able to talk to young girls.
Kakuuchi is a liquor store where you can select and drink directly. Cheap price is attractive and menus are usually light food. There are no particular rules, but if you are visiting for the first time, you should observe how regulars enjoy it.

Charge

Service charges incurred after sitting in a seat



※Please check with the store
Single Charge

When you go to a shop by yourself, it is a charge that is taken except for the set fee.


※About 10% of the market price
※Please check with the store
Nomination
fee

Fee charged separately when nominating your favorite employee as your own.


※About ¥1,000
※Please check with the store
Casting Drink Fee

Base fee paid for the hostesses' drink.



※About ¥1,000
※Please check with the store
One drink・ food system

A system that you must order at least one drink or food.



※Please check with the store
Table Charge

テーブルについただけで発生する料金。



※About ¥300~¥1,000
※Please check with the store
Set Fee

Minimum fee for hourly rate.
House Bottle

Drink at set price
Ichigensan(First time customer)

It refers to the customer who visited the shop for the first time.
Visitor

Refers to a customer who has not kept a drink, who have not nominate hostesses or visiting the shop for the first time.
Mama

A woman who runs clubs and snacks (a kind of Japanese-style pub). Female owner.
Kuro-huku
(Black Cloth)

A male employee working at Kyabakura. Also called a boy.
Genjina
(Nickname)

Name used in the store.
VIP Room

A separate room from the main floor. Generally, rates are higher than main floor.
Last

The business closing time of the shop.
Encho

Encho is the extended time after the first paid time limit. In some cases the staff will check whether they will extend or other cases, it will be automatically extended.